Phantom's Latest Solution
PHANTOM DOME – Drone Detection & Jamming System
Provides a Safe Zone from Drones using 5 Different Systems working in Harmony:
Drone detection system by Radar (Air surveillance)
Drone detection by optical (EO/IR) camera
Drone counter measure – jamming
RF drone detection system
Low light camera
READ MORE
Phantom Technologies has developed and created in the last couple of years a technological response to this type of threat. Phantom's
concept of operations
relies on early detection of the drone threat by scanning the sky looking for hostile drones.
Phantom Technologies provides several technological solutions for dealing with prisoners illegal phones.
Phantom Technologies Convoy Jammers are very high power, state of the art, jammer system, designed for VIP and military personnel alike. 
Phantom Technologies provides tactical intelligence solutions for various operational scenarios when at the base of these operations, the capability to monitor, extract and intercept cellular devices.
With nearly 20 years of experience, we know the Communication, Transmission and Jamming Industry inside and out. We believe Customer Satisfaction is of the Utmost Importance, and will go above and beyond to fulfill our clients' needs. We manufacture all of our products, and are 100% liable for each of them.
Our products have reached over 50 countries worldwide: advanced cell phone jammers, IMSI Catchers, WiFi and GPS Jammers, Drone Detection & Jamming and more.
With the latest intelligence and jamming solutions, Phantom Technologies is your one stop shop!
READ MORE
WE HAVE RICH
GLOBAL EXPERIENCE –
OUR PRODUCTS HAVE REACHED
OVER 50 COUNTRIES WORLDWIDE.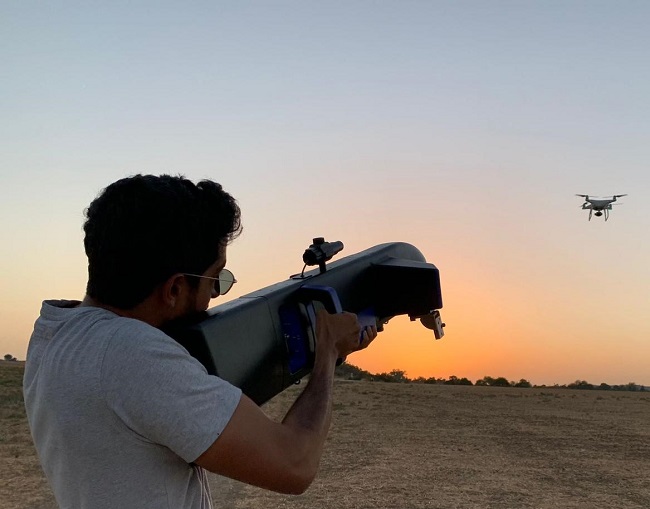 As the name implies, a bombing drone is an unmanned aerial vehicle (UA...