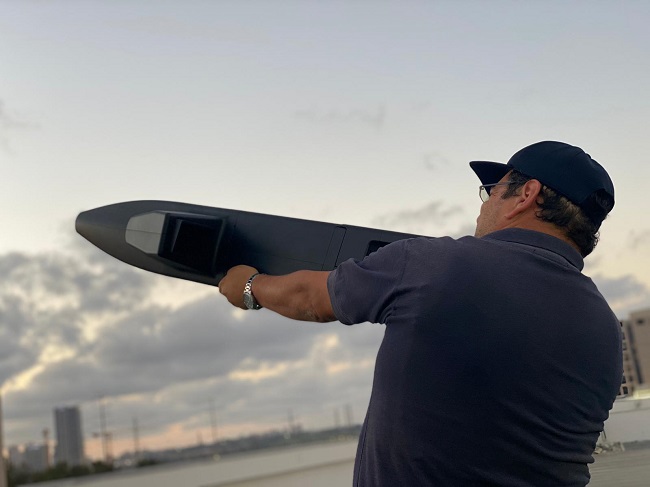 DroneShoot 800 – Phantom Technologies' anti drone gun

Phantom Technologies' DroneShoot800 ani-drone gun is an RF drone jammer gun that
Blocks all Drone's communications including GPS.

It transmits directional RF signals that interferes with the drone GPS & WIFI
Communication's signal such as ISM, GPS-L1, GPS-L2, etc.

By blocking those signals, the Drone operation is neutralized.
DroneShoot800 anti drone Solution Description
The DroneShoot800 drone gun was designed to safely neutralize the flight of
Unauthorized Drones in a secured perimeter, of the VIP protection.
The unit can jam all the frequencies together for at least 6 operations of
10 minutes continuously based on one battery.
(60 minutes between charging)
DroneShoot 800 unit features
➢ The DroneShoot800 drone gun is manually operated
➢ Short learning time, no special skills are required
➢ Effective Jamming Range – Up to 1,200m (Line-of-Sight)
➢ Compact and Light Weight
➢ Complies with MIL-STD
➢ Operates under same weather conditions that allow Drones to fly
➢ Doesn't require any special maintenance
➢ Easy transportation in a Pelican Case
DroneShoot 800 anti drone gun Additional Features
➢ The drone gun includes GPS and a compass in a visible location to the operator
➢ The gun includes a touch screen to provide easy configuration of the system
➢ The gun includes temperature and air pressure meters
➢ The anti-drone gun includes a CCD Camera
➢ Manually configurable transmission bands
➢ Multi-Band transmission simultaneously