CPI1890 – GSM Interception System

Building an overall intelligence picture is a daunting task which usually takes time and consumed many efforts. Whilst conducting collection intelligence picture there is a growing risk of exposure and sometimes, the ability to collect intelligence is dependent on the support of other entities, making the secrecy of the collection operation, a main issue. Furthermore, for many years, passive interception has been a main capability of large national organizations that collected mass data of information over large areas.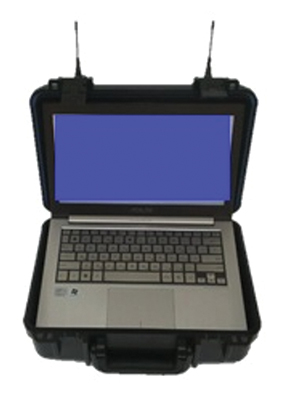 Download PDF
Phantom Technologies own a fully in house manufactured off the air passive tactical interception system for GSM bands. The system main design is for mass interception of SMS and voice calls. The system's passiveness assures that it will leave zero electromagnetic signatures in the cellular network and furthermore, it can be easily deployed by tactical teams and most importantly, tactical units can operate the passive interception system independently without need for any outside support.
The system is designed to be deployed in fixed installations and or in a mobile deployment possibility such as an SUV.
The CPI is suitable for the following operational scenarios:
a. Cross the border intelligence collection
b. Mass interception in predefined Area of Interest (AOI)
c. For Military operations
d. For general collection of information by an intelligence agency when there is no intelligence
e. Long term collection mission
Solution Description
The system supports monitoring and recording of 24 to 32 GSM channels simultaneously. Using high-sensitivity digital receivers, the CPI 1890 monitors' network traffic over the BTS channels.
Standard system includes:
SDR – Software Defined Radio Receiver
Laptop
Interception Software
The system has a Built-In PHANTOM Front-End LNA, an increased system sensitivity and selectivity,
and is able to reach long-distance targets.
Fully Passive real-time ARFCN forward and reverse monitoring
Monitoring and Recording Voice, SMS and Traffic
Compatible for all GSM bands – 850/900/1800/1900 Bands
Supports A5/0 & A5/1 & A5/2
Fast Deciphering Time – Less than 1 Second in A5/1
Compact & Robust Design
Installation in different platforms
Automatic scan for active GSM networks around
Detection of Location of real-network BTS around
Target identification by IMSI
Random/Target Mode
Silent SMS for "target-hunting"
Fully display of network traffic including Paging, Requests etc.
All channels recording for later inspection and data analysis
SYSTEM GENERAL BLOCK DIAGRAM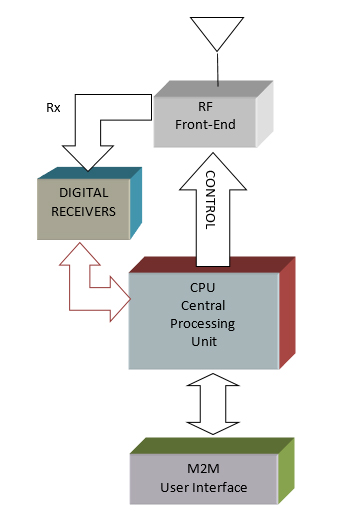 ANNEX A – TECHNICAL SPECIFICATIONS
Frequency Bands
925.0 – 960.0 Mhz
1805.2 – 1879.8 MHz
*GSM frequencies can be calibrated according to customer request
Maximum Number of Receivers
Up to 32
Receiver Sensitivity
-103 dBm
Frequency Accuracy
±0.25 ppm
Channel Band Width
200 KHz
Communication Protocol
UDP
Antenna
Omni-Directional /
High-Gain Directional Antenna
Power Supply
10.8-14 VDC
| | |
| --- | --- |
| Dimensions | 19″ x 3U Drawer or Ruggedize Pelican Case |
| Weight | Approx. 8 Kg for 19″ / 12 Kg for Pelican Version |
| | |
| --- | --- |
| Operating Temp | -10ºC – +65ºC |
| Humidity | 5% – 95% non-condensing |
| | |
| --- | --- |
| Rechargeable Battery | 13.8V/42AH |
*Specifications are subject to change without prior notice